July 2015 - LiveTribe Noble Causes
i-Link has always been committed to combining online research with charity activities to give members the opportunity to donate to worth causes. Our LiveTribe members donate thousands of dollars to various charities each year by sacrificing their reward points.
Charity is important in our community, so this year we are launching the LiveTribe Noble Causes initiative. We aim to give our members more opportunities to help the causes they are passionate about.
Our members will have the opportunity to suggest local causes, in Australia or New Zealand, which need funding. The LiveTribe community will then vote on the most worth Noble Cause, ensuring that this is a community-powered process. Then, with the funds allocated from member donations, the LiveTribe team will get to work.
Just one of the many things i-Link is working on to help out in the greater community.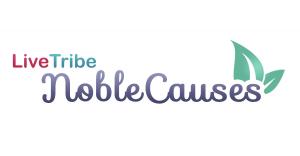 July Related Stories:
LiveTribe Members Poll
2015 Australian Federal Budget
Questionniare Length and Fatigue