October 2015 - Online Survey Design - Some Handy Reminders
Every year at i-Link we build and manage thousands of online surveys on behalf of a client base whose operations extend across all manner of research topics, industries and regions. As part of our commitment to exceptional levels of client service, our dedicated research team regularly consult with our clients regarding their survey design to ensure they are deploying an instrument that considers both the respondent's individual experience and of course the research topic in question.
Since our inception in 2001 we have seen thousands of online research designs. Based on our experience, we have compiled the following shortlist of basic considerations that all researchers may like to take into account when writing their online surveys, as well as an overview of the services that i-Link can offer in support of each.
Focus
When writing an online survey it is always important to clearly define the objectives of the research in advance and stick rigidly to them. Only ask of the respondent what is necessary. There is an irrefutable correlation between questionable survey data and studies where respondents are required to answer irrelevant questions or complete unnecessarily long surveys.
Survey flow
Always ensure your survey flow is intuitive and makes logical sense to the respondent. The more confused a participant becomes, the more likely they will be to drop out, or begin speeding or straight-lining through your survey to effect a quicker conclusion. It is also good practice to order your survey in line with how you intend to analyse and report the research data, whilst prioritising your most important questions and asking them early. The end report will prove much less cumbersome to compile if the data file broadly reflects the structure of your intended report.
In addition to consultation around your research design, we have on staff a number of data specialists who can analyse your survey and advise you on the likely implications for the end data output. This is critical as often small changes can make a huge difference to the usability of the end data file. We also offer a full suite of data processing and reporting services, thus allowing you to receive your data in an instantly reportable format, making the critical process of analysis and consultation more streamlined and effective.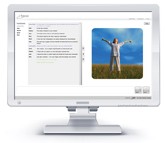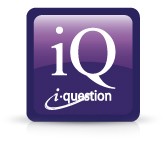 Survey length
Less is certainly more in this regard, no longer than 15 minutes being the accepted wisdom in relation to general interview length. Consider your respondent's engagement experience. When completing your survey, did they enjoy the experience or were they left feeling frustrated and bored by a needlessly long and tedious survey? Strip out any unnecessary questions and keep the focus on topics you strictly need answers to.
Again speak with the team at i-Link; we can produce irrefutable evidence to show you the negative effect longer surveys have on data quality. The i-Link team will be happy to look at your survey, advising you on how it may be condensed, amended or streamlined to ensure a better more representative data output.
Question types
Be mindful to understand what question types are available to you and where traditionally it is best to employ them. Screeners, actual usage or preference measures tend to use a dichotomous question type, whereas questions that allow for any degree of agreement or preference most often make use of the multiple choice, grid or scale approach.
i-Link is a registered Australian R&D company, with all of our research systems and technologies being 100% proprietary. Our survey system, i-Question, is a sophisticated application for implementing online quantitative research projects. With a library of over 60 customisable question types, it is a highly adaptable tool for creating surveys of all kinds - from the simple right through to the highly complex.
Our system can be configured to accommodate almost any questioning and reporting style, whilst always ensuring research quality is maintained. Our strength is undoubtedly our ability to build whatever question type our clients can imagine, and our system grows with the more diversity and complexity it is exposed to. By continual request for customisations our system innovation is significantly researcher driven and developed.
Survey logic and programming
Write a survey that is programmed to only ask questions relevant to each individual participant. Our i-Question survey system effortlessly makes use of complex skip routines, routing, piping, rotations and randomisations to ensure a respondent is exposed to question sets relevant only to responses they have made across various profiling type questions. Whilst ensuring the accuracy of the end data file and also preserving the need to create a positive participant engagement experience.
The i-Question system has the ability to include high quality multimedia images, streaming video and audio, and can be deployed in multiple languages. It also includes drag-and-drop and click-to-select styled questions and the ability to add conjoint and choice modelling tasks with ease.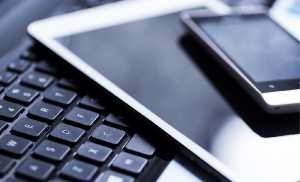 Test your survey
Testing is arguably the single most important aspect of the design process. At i-Link, as part of our ISO 20252 accreditation, we rigorously test our client's survey in advance of sending them any test link. This involves full electronic testing of the survey logic using our i-Bot survey validation tool, whilst simultaneously testing manually to ensure the survey makes sense from the participant's perspective.
From there we provide the client with their test link, asking them to test fully on their side before we go into field. Following this, we conduct a soft launch to ensure the survey is collecting data in the correct format. Only after this is confirmed do we then launch fully to collect the required sample specification.
Contact either Patrick Coorey or Mark Turnbull at any stage to talk about your upcoming research project. We will be delighted to ensure your project benefits from the most up to date online research technology, experience and expertise.