It's Time to Say, "Thank You"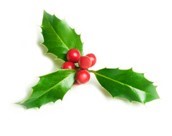 The management and staff at i-Link would like to thank all of our clients and partners for their continued support throughout 2015. We wish you all an exciting and prosperous year ahead and look forward to working with you again in 2016.
i-Link's Christmas Opening and Closing Period
We are going to be taking a very short break over the Christmas and New Year Period during which time our office will be closing. Our last business day will be on Wednesday, 23rd December.
Our closing dates are as follows;
Closed:            Thursday 24th December 2015 (Last business day is 23rd Dec)
Re-opening:     Monday 4th January 2016
Please rest assured that any pre-arranged or ongoing projects would not be affected; however if you have any last minute projects or timelines that we are not yet aware of please discuss these with us as soon as possible.
Please let us know if you have any questions; otherwise have a fantastic holiday break!
December related stories:
i-Link Accreditation
LiveTribe Noble Causes - Care for the Coast
Christmas 2015 Poll