February 2017 - AWS Migration Notice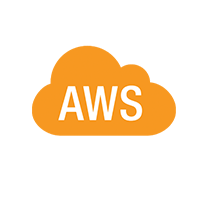 The i-Link team have recently completed a major upgrade of our servers to AWS. With our commitment and focus on ensuring that our online research services are unrivalled within the marketplace, we feel that using Australian based cloud hosted servers allows us to best meet the needs of our clients now, and into the future.
So what changes? nothing changes from our client's perspective, all projects continue to be delivered using the highest standard processes and procedures, the major difference is what's under the hood. The key benefits of this upgrade are:
Improved Reliability, with virtually no server downtime required.
Increased Capability, allows us to provide our client with the latest technology.
Future Proofing, because we don't need to maintain the physical hardware ourselves, we will always have access to the latest and most efficient server technology available.
Does this change affect i-Link's accreditations? This server upgrade does not impact any of our existing accreditations. i-Link holds the following membership and promotes adherence to these guidelines/codes of practice:
Accredited to ISO 20252, the international standard for social, opinion and market research.
Adheres to the ESOMAR guidelines on conducting market and opinion research using the internet.
Is a member of the Australian Market and Social Research Organisation (AMSRO).
Adheres to AMSRO privacy principles and fully conforms to the Australian national privacy principles as detailed in the Privacy Amendment Act (2000).
Adheres to the AMSRS code of professional behaviour and guidelines on the confidential handling and delivery of respondent information.
 AMRSO Quality Standards for Online Research (Access panels).
Adheres to the Australian Anti-spam laws and applies this on a global level.
If you have any further questions related to notice please feel free to contact, Scott, Patrick or Mark for more information.


Related February Stories:
i-Link Summer Shopping Survey
Getting To Know i-Link - Staff Bio