September 2017 – i-Link – ADMA Global Forum 2017 and CeBIT 2017 Conferences
2017 has been an exciting year for i-Link Research. We recently attended the ADMA 2017 Global Forum and earlier this year we also attended CeBIT Australia 2017 – Business Technology Conference & Exhibition. Here are the key take-outs from the two events: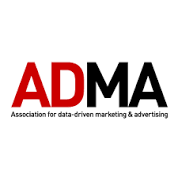 ADMA Global Forum
i-Link recently attended the ADMA Global Forum in Sydney. It was a two-day event that brought together global leaders who are shaping the world of data-driven marketing & advertising. There were 50 speakers from a range of businesses including Vodafone, Facebook, American Express, Telstra and even NASA with case studies including Content, Customer Acquisition, Customer Retention, B2B Marketing, Data-Driven Marketing, Tech Trends and Media. Below is an excerpt from ADMA with the four insights they walked away with from the two days:
"
1. Look at stability, rather than change, to build your strategy
In the era of constant change, it's easy to get caught up with thinking about how the future will be different and how this may affect business.
But rather than asking "what will change in 10 years?" we should be asking "what will stay the same in 10 years," says Vittoria Shortt, Group Executive, Group Marketing and Strategy, Commonwealth Bank.
Key takeaway: Don't get too caught up in how the future will differ from now, but stay focused on and build strategies around the things that will remain important to your customers.
2. Culture key to successful CX
John Batistich, Non-Executive Director, Consultant and Governor at The Heart Research Institute also believes organisation culture is key to exceptional customer experience.
"The culture needs to be curious about customers, learn from them, and it needs to bring them into the organisation to help design and build better services and products," he said.
Key takeaway: Focus on building a culture that has customers at the heart. Ensure cross communication across your teams and make sure your people live and breathe your brand values.
3. AI – moving beyond bots and automation
Naomi Simson highlighted the amazing potential of AI, going far beyond chat bots. Bringing IBM's Albert to Australia, The Big Red Group has managed to drastically reduce ad spend by tracking customer journeys, looking at first party data and producing large scale creative on the fly (on its first day Albert produced 6,400 pieces of creative).
Key takeaway: AI is growing and cannot be ignored. The companies that will come out winning will be those who embrace AI and think about ways of empowering and delighting consumers through the use of machine intelligence"
4. Humanisation in the age of machines
Jane Huxley suggests humanising brands is about talking and listening: telling stories of the brand to evoke memories and embrace a brand; and listening, without interjecting to be able to capture and use consumer insights.
Key takeaways: Don't fear the machines, AI won't replace humans. However, ensure you don't get lost in the hype of machines and forget the human element. In order to ensure business longevity, put human outcomes at the centre of everything you do. Then listen and tell stories that resonate with consumers.
"
These are all issues that apply to online research – The key take out for us was that now more than ever, our role assisting our clients gather and collect the highest quality data is more important that than it has ever been. It's too easy to make assumptions about the customer of the future will need. What is important is the need to remain aware of current customer and market perceptions. Many of the references over the two days were about not worrying too much about the distant future 5-10 years, as technology and in particular, AI will change many aspects of our current world. Yes, it's good to keep an open mind to what might happen then, but if you keep your customer at the centre of what you do, constantly ask them what they need, and always be open to changes and the opportunities it will provide. This will enable you to evolve and meet the future needs as they happen. It raises some interesting questions for online research – how do we retain panelists and engage respondents with our increasingly busy digital lifestyles? Shorter surveys, more engaging content, different methodologies and increased use of technology will all have their part to play in our industry.
CeBIT Australia 2017 – Business Technology Conference & Exhibition
CeBIT Australia attracts 15,000 attendees from Enterprise, Government, SMEs and Start-ups. Attracting attendees from diverse industries such as financial services, healthcare and government through to property, manufacturing, media and many more. It was great to see some of the new and interesting developments across a range of industries all with a connection to ICT (Information and Communications Technology). From Universities showcasing their recent developments and collaborations with HyperLoop including technologies & life size tested models to NSW Government initiatives related to IOT(Internet of Things) and connected cities. The CeBIT conference was a great eye opener – highlighting the impact that technology has on virtually every industry and many of the domino effects that often go unnoticed. The adaptation of new technology in one industry can lead to 4 or 5 changes in another. As our lives and society become increasingly interconnected whether we know it or not, our needs/wants/desires will continue change and evolve as new and better solutions are made available. One thing it reiterated to us was the importance Online Research plays and will continue to play in keeping pace and staying current with changing views and attitudes. It has never been more important for companies to know what their customers are thinking. Marketing success hinges upon how well you understand your audience. The best way to do this is to listen – and to do so in an active, intention-driven way. This is where quality online data collection can form a very strong backbone for your primary research efforts. If you don't know the "Who" and the "Why", then you're probably going to be making a lot of assumptions when it comes to what is relevant to them, and in today's world if you're not relevant, you don't exist! If you would like further information about our online quantitative or qualitative solutions or would like to talk through a project you are thinking about running please feel free to contact: 
Patrick, Mark or Scott
 for more information.