Discover360 is a full featured hybrid system developed by researchers to deliver online qual-quant results in one powerful platform.
Our Discover360 system and hybrid engine is used to enhance and augment traditional online surveys and projects, allowing respondents to engage and share greater detail.
An integrated environment with unlimited participant capacity. Seamlessly scale groups of participants at any time in an engaging environment.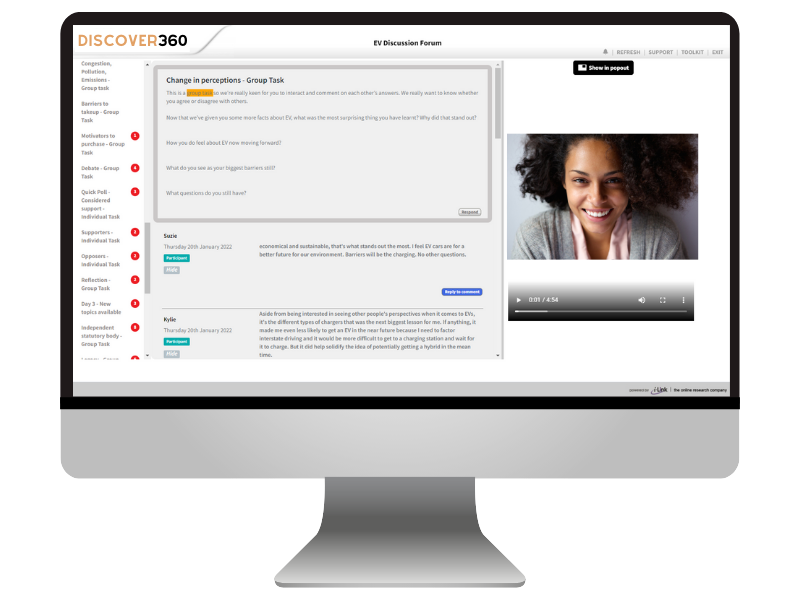 The most intuitive insights tool driven by our proprietary augmented Discussion Engine, accessing the best of online quantitative and qualitative research in one integrated place.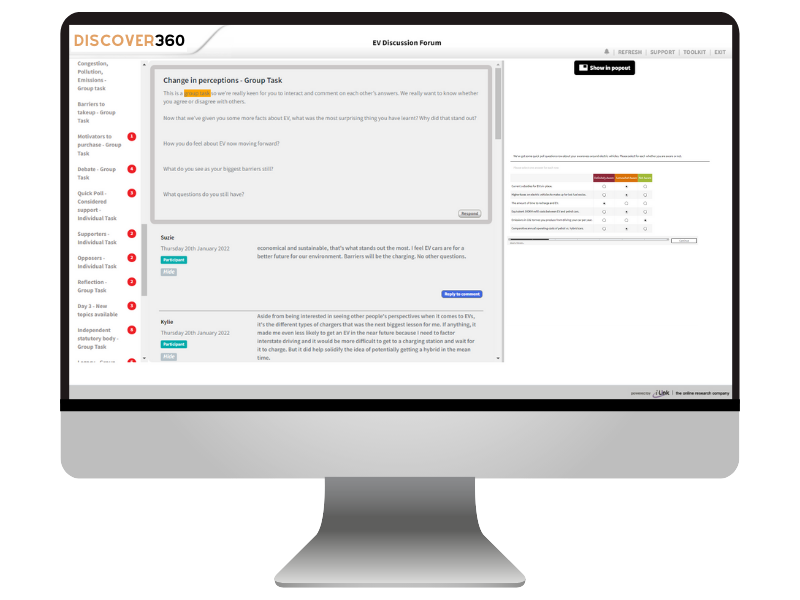 Groups can be managed in various modes: sequential, collaborative, and one-to-one - Discover360 is agile and responsive.
Advanced topic segmentation capabilities and complete cohort control – effortlessly split the group for greater transparency.
Manage all communications from one place with an integrated mailroom to control invitations, reminders and topic notifications; all with adjustable template control to suit each project.
A superior data security system that is accredited to ISO:27001 - the Information Security Management System with data stored on Australian cloud-based servers.
FAST FACTS:
Intuitive - Intuitive guide implementation.
Scalable - Unlimited moderators and observers.
Safety - Group safety control (danger word / masking protocols).
Uploads - Manage and prescreen participant image upload.
Toolkit - Intuitive toolkit with topic controls and activity management.
Media - Whiteboard displays for media, image, and video engagement.
Multi-Mode - Sequential, Collaborative, & Interview mode.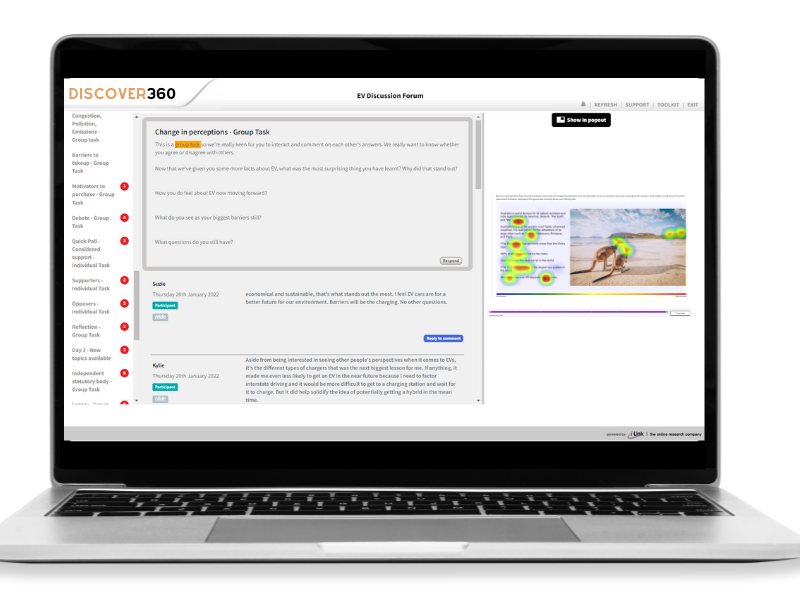 Want to find out more? Complete the form below or send us an email to find out how Discover360 can fuel your growth with 10x more context than traditional surveys alone.
Best Features
Demonstrations.
Demonstrations
Explore our demo's
Experience your

next project.